Companies are currently undertaking a digital transformation process that involves all departments within an organization. Information about professionals is increasingly available for Human Resources, both about personal features, and career or evolution at companies. Intelligent analysis of this information contributes to gain a more accurate image of an organization, to know the impact of certain actions on the business or to elaborate predictive studies on the performance or turnover —among others—, which help the organization make quick, informed, and beneficial decisions, both for the company and the professional.
At IIC we are experts in developing customised assessment and recruitment tests, in preparing resources to develop professional skills and in applying Big Data techniques to HR to manage the organizational processes more effectively. We also apply methodology diligently to measure personal and organizational values, highly related to engagement management.
Assessment and Talent Selection



The Institute has an over-20-year expertise on transversal competencies assessment in the organizational context. This fact allows us to attempt the measurement of different skills from a rigorous, innovation and multimethod approach, both in recruitment contexts and selection of talent or potential for professional development.
Thus, our expert psychologists have developed eValue, a set of online situational tests based on different assessment methodologies, which gather information about attitudinal and personality aspects, and assess a wide range of skills and transversal competencies according to the goal or the different professional profiles.
We also have eCat, an online adaptive test to evaluate the English level of professionals. Constructed on the basis of the Item Response Theory (IRT) methodology, the test is an accurate and dynamic tool which allows determining the level of grammar and listening comprehension of the person evaluated. The latter has been equated to the levels of the Common European Framework of Reference for Languages (CEFR).
Considering the development of people skills as a way to achieve more competent organizations, we offer companies a thorough analysis of the professional skills of their employees and a set of self-development tools, such as the eLearning Library, aimed at putting whatever has been learnt into practice and transferring it to the workplace to promote the teams' professional and personal improvement.
IIC tools are also present in the university context. Programmes with universities encourage students to develop their competencies, and so they have the chance to develop the most demanded transversal competencies in a work context, thus preparing to enter the labour market.
Organizations Management and Transformation

We also count at IIC on experts in analytical techniques, predictive models and Big Data technology, which allows us to accomplish complex analytical projects to analyse and extract value out of any kind of data.
At an individual level, Big Data opens up many possibilities related to people management to perform predictive studies concerning performance, turnover or absenteeism, among others. For instance, knowing the variables determining that a professional leaves a company contributes to estimate with anticipation the probability for a candidate to leave a company in a short period of time (early abandonment). This estimation supports the work of a recruitment professional, who can make decisions during the recruitment process itself or during probation. The variables explored range from individual features —stress tolerance or the need to face challenges— to relational variables, such as the network of relations within an organization.
At a company level, considering organizational management and the transformation companies are undergoing, social networks analysis tools such as AROS offer a broad and complete view of the organizations and their teams. An organization working is based on collaboration among employees. Getting to know the participants and improving the processes they are involved in are key to achieve a structure that communicates with clients effectively and efficiently.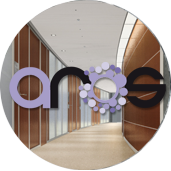 Social networks analysis tools

AROS
The electronic media, internet, smartphones and social networks have promoted collaboration at work among teams and organizations. Studying the digital footprint of these electronic interactions, we analyse relationships and activity flows within the organization from an individual point of view and as a display of the social network of their members.
Text analysis tools also help us to simplify, for instance, the interpretation of climate surveys, extracting the employees' opinions quickly.
We support companies in the challenge of evolving towards new management models and HR management, such as Management by Values, more focused on people rather than in results.
At IIC we support this innovative trend as an ideal complement of the current models based on managing by competencies.
In this sense, we are studying and researching on the development of assessment and values measurement tools that offer companies useful solutions related to recruitment, promotion and
training of employees, and that give a response to questions such as: "Are my employees' values aligned with my company values?", or "Which values must preponderate for every professional profile to reach excellence?"
We approach the study of the values from the perspective of different methodologies depending on the goal of the study or measurement, for instance, identifying individual values or evaluating whether or not they are consistent with the organization.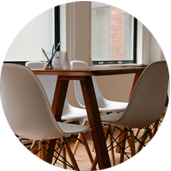 Conceived to address certain issues from the analytical approach
Tailored Studies
Our knowledge and experience help us develop solutions and tools to help HR professionals effectively with the processes taken place every day: recruitment and selection, studies of turnover, analysis of work teams, identification of potential and professional development.