Companies should monitor, measure and analyse their actions in social networks to focus on their results and align them with the business strategy.
Opinions on social networks about a brand are key, but most of all, it is necessary to use an application to manage and monitor all that huge amount of data.
Lynguo is a social network monitoring and analysis application that provides a real-time evaluation of consumers mentions, opinions and emotions about a brand, product or topic of interest in Twitter, Facebook, blogs, forums, etc.
In order to do so, Lynguo uses Big Data technology and performs a semantic process of comments. Analysing the content of a vast amount of spontaneous, unstructured information reveals the need of employing advanced data processing techniques and an automatic analysis. Then it will be possible to work with subjectivity and quantify feelings, emotions and opinions about facts, people, ideas…
Lynguo has incorporated a computational and linguistic model, based on our own algorithms, which allows monitoring, analysing, classifying, detecting trends, and storing and visualising the results of a brand.
Lynguo listens, analyses and responds:
Estimation of the communication of the brand according to Business Objectives
Analyses automatically thousands of users' comments about your brand in real time.
Detects real-time crisis according to the alerts defined by the client.
Shows the impact that Marketing campaigns will have on the image of the company.
Measures the popularity of the brand, the impact and evolution of trends.
Detects new opportunities for business to help redefine strategies for Digital Content Marketing.
Online Reputation Management
Identifies reputational values associated to a brand.
Measures users engagement with the brand, finds similar users, groups of conversation and opinion leaders (Social Intelligence).
Discovers influencers of your brand.
Sentiment Analysis
Compares your brand to competitors in terms of volume of mentions, reputation (Sentiment Analysis), ideas and concepts used by customers.
Guides Community Managers on users opinions helping them take actions and anticipate potential crisis.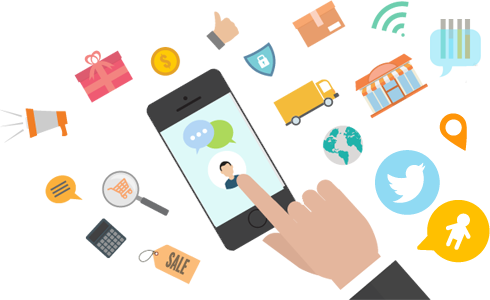 Lynguo is a third-generation semantic tool that offers quality, reliability and precision:
Coverage: Active web listening is done through an official data provider, which ensures access to all comments generated in social networks, blogs and other digital media.
No noise: Rules may detect multiple references and delete words that might be similar to the brand name, but are not related to it. Hence comments including terms that do not need to be monitored will be deleted through advanced natural language processing techniques. For instance, mentions to "The Times" will only include comments related to the newspaper, and will not cover other contexts such as the hours of the day. Lynguo filters both spam and duplicates.
Adaptability: Specific dictionaries are created and idioms or expressions from users captured and adapted to calculate feelings correctly, such as a comment including a word that is apparently negative: "Dying for an iPhone".
Distinctiveness: Lynguo gives an insight into a brand positioning on social networks since it detects distinctive terms of a brand in respect of their competitors.
Business Intelligence: Lynguo offers a chance to measure a wide range of reputational KPIs depending on the client's needs.
Effectivity: Lynguo speeds up decisions as it deals with online information and filters, eliminates and selects comments that really impact on the brand, and draws more valid conclusions about the impact of the conversation on the brand.
Accuracy: Having developed our own linguistic algorithms allows us to obtain precise information, adjusted to every client.
Adaptability: Possibilities offered by configuration permit not only to measure how the brand and competitors are perceived (concepts such as brand, specific products, etc.), but also to detect clients or potential clients —leads detection, customers unhappy with a competitor, detection of buying intention—, as well as employees who work as "ambassadors" or to monitor particular people within an organization (CEO, CFO, etc.).
Personalization:

Specific interests: Conversation is classified into themed categories or interest topics defined by the client: price, quality, saving… This segmentation is done both for a brand and for the competitors, so comparing them is easy.
Types of analysis: Comments are analysed in order to extract information according to the client's needs: sentiment, emotions, awareness, buying intention, reputational values…
Customer service: IIC professionals work closely with the client providing training and personalised service at all times.
Solutions implemented so far
Lynguo versatility contributes to meet requirements from sectors ranging from health to press, political marketing, social events, sports events, non-governmental organizations…
Lynguo speeds up decisions as it deals with online information and draws more valid conclusions about the impact of the conversation on the brand.