Carrying out a market study of your organization based on social networks can be the key to the success of your business. You can make the most of information online about a brand, a product, or competitors in your sector, which will help you define and guide your strategy.
What does market research based on social networks offer?
Through analytical insights and social listening, market research on social networks offers a complete view of the consumer profile, with valuable information about their interests, purchasing habits, location, etc.
How is market research based on social networks carried out?
Research is carried out using the Lynguo tool and it starts with an exhaustive monitoring of large volumes of data in order to respond to the KPIs requested by the client. All this data is analysed automatically and supervised at all times by software engineers, computer linguists and data analysts.
Adapted to your needs!
Request the market study based on social networks that best fits your business strategy.
I WANT TO KNOW MORE!

Study to find out the reputation of your brand, your products or the services you offer.
This study will allow you to recognize the reputation of your brand, your products or the services you offer, which will help you to understand what perception your consumers have, as well as to define or modify your marketing strategies.
In the brand reputation study we collect all the results about your consumers' preferences, the opinion on your brand, the volume of mentions received or the trends of online conversations, among other KPIs that you are interested in analysing, and put them together in a report..
A study of communities will unveil the conversation groups emerged around a brand, product or interest, such as an event or a topic that is trending at a particular time.
This study will provide you with a complete report of the users that make up each community, how they interact with each other and which aspects have more impact, among other analysable parameters. Knowing this data will give you a strategic vision to develop a solid community and gain optimal brand exposure.

Study of communities on social networks
Study to uncover the conversation groups around a brand, product, event, etc.

Competitive intelligence study
Study to obtain valuable information about your business, the market and the competition in your sector.
A competitive intelligence study is aimed to disclose valuable information about your business, the market and the competition in your sector.
This analysis identifies key information about the competitiveness of your company and its position in the market. With this data, you will be able to decide new business strategies based on the insights discovered.
If you are looking for a tailored and customized study for a specific project, we can create the market study based on social networks that you need in order to get the most out of data on social networks.

Personalized study according to your interests and needs.
Tell us about your project and we will advise you on the research that would be most beneficial to you
let us know your needs!
Benefits of market research based on Social Networks
Consumer trends
Discover and anticipate consumer trends and the movements of competitors.
Adaptation of content
Adapt content to the Marketing strategy, so that, for example, the media can find out the type of reader or customer they have in another country.
Corporate image
Determine how to focus corporate image and be aware of what attributes of the brand should be reinforced.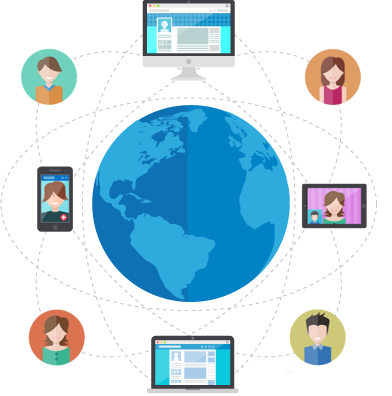 Brand positioning
Identify the positioning of a brand or product on social networks, discover new needs and interests of your customers in order to expand the business or compare with the competition.
Conversation groups
Detect natural groups of conversation, discover what topics or trends are being talked about on the network: whether they have their own language, what do they have in common (location, do they read the same press, do they have the same occupation, hobbies, age, gender …).
With Lynguo you can find out user opinion and awareness in social events.