Managing renewable energy is difficult due to a strong dependency on weather factors. To make it possible, predictive models are employed to estimate production of every solar farm or group of farms. Argestes Planner provides an efficient presentation of all data associated to this kind of forecasts, making it possible to combine and manage a large number of installations easily.
What is Argestes Planner?
Argestes Planner is a visualization system that shows several graphical representations of forecasts, productions or other variables involved in managing installations devoted to renewable energy production.
The system has proved to be very useful both for installations owners and people managing them, as visualizations may be generated both individually and as a whole, according to the user criteria.
Visualization of forecasts may be synchronized with those offered by EA2, Kernel EA2 or the combination of different predictive agents. Then calculations may be performed on the most relevant error measurements and compared in real time. Likewise, data with any latency can be managed on the system and adapted to schedules from electric markets.
How does Argestes Planner work?
Argestes Planner applies descriptive analytics techniques to offer agents information on forecasts so that they can make decisions on the generation offers of the electric market and plan maintenance. It may also help Transmission System Operators (TSO) with generation programmes.
To manage all this information, Argestes Planner receives real data and forecasts of the production of electricity generated by both renewable sources and other sources, and data can be refreshed at any time. Whether integrated with renewable energy forecasting services or with a combination of predictions, Argestes collects the data needed from the corresponding systems.
Benefits
Some of the functional advantages offered by Argestes Planner are:
Graphic display of data
Graphic display of data on productions and forecasts of the different installations available.
Management of unavailability
This system allows users to alert about temporal interruptions of installations, and to check historical data from them.
Possible integration with renewable energy production
Possible integration with renewable energy production forecasting offered and with the service of combination of forecasts.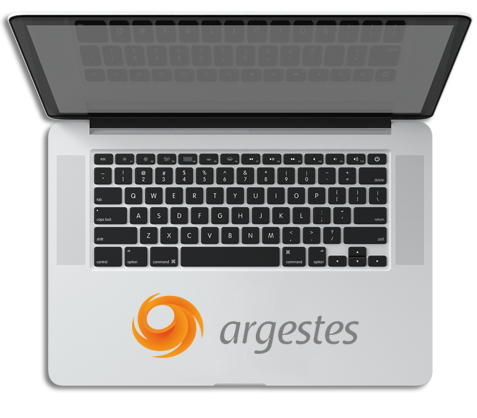 Estimation and graphic display of deviations
Estimation and graphic display of deviations made by the predictive agents in a customizable period of time. This estimation may be carried out at individual level or for a whole set of parks.
Periodical update of the information
Periodical update of the information shown, so that users can view the latest forecast made.
Display of geographical position
Display of geographical position of installations on different kinds of maps.
The application of analytical techniques is adapted, enhanced and renewed by the IIC team of experts according to the needs arising from the data sources managed.
IIC has proved to be successful transforming data from these sources firstly into information and secondly into knowledge, offering organizations a privileged perspective and providing a competitive edge to face business issues.
Why invest in Argestes Planner?
It is a friendly tool where trends in data can be identified easily.
It permits to evaluate forecasts and their quality over time using the data management and visualization.
It has several elements for visualization: maps, charts, tables… Also, different levels of aggregation and measurements to estimate deviations, according to the client's needs.
It is specially designed for energy sector agents who need to make decisions about trends of production, forecast and measurements of errors in wind farms, solar plants, etc.
Solutions implemented so far
Specially developed for agents working with energy efficiency and Smart Grids, the forecasting management system offered by Argestes Planner has proved to be able to operate with a large number of forecast approximations with hourly refreshment in real time in any given area.
It permits to evaluate forecasts and their quality over time using the data management and visualization.