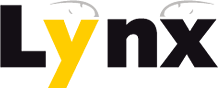 Fraud in financial institutions is an expanding problem. Organized fraud and the growing number of channels to access internet banking have increased the chances of fraudulent operations and the different types of fraud. Moreover, we are confronting higher fraud losses, both economical and in terms of reputation. Therefore, financial institutions are in urgent need of an automatic analysis and decision making system such as Lynx, which allows assigning operations different scores related to risk levels, and suggesting denying them if necessary.
Lynx is a real-time fraud detection product that makes a comprehensive study of any kind of card or bank transaction operated through any kind of channel within milliseconds: stores, bank contact centres, mobile banking, internet banking, ATMs, online shopping, etc., to determine the risk level each transaction entails.
Also, the Lynx Simulator unit conducts an offline study of the risk and refusal policies before they are put into production, which makes fraud analysts' work easier.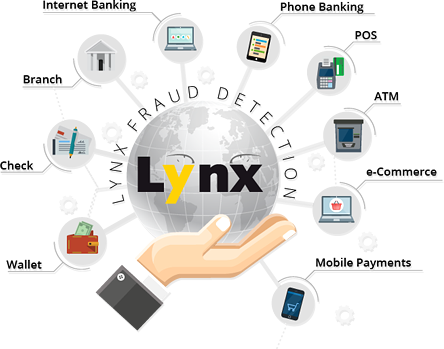 Lynx focuses mainly on statistical analysis of fraudsters' behavioural data. This analysis is complemented with a parametric analysis based on rules that reflect the experience of fraud analysts, as well as data from the analysis of usual behaviour of legitimate clients in order to reduce the false positives rates.
This analysis is performed studying all the operations and transactions of the institution, both monetary and non-monetary ones. This makes the system very resistant to technological evolutions in the way to access and contact the bank.
Lynx gets data on the operations directly from the authorization systems, scores them and generates a fraud risk level and a recommendation based on business rules. This allows us to act authorising or denying the transaction at the same time it is operated, thus reducing the client losses.
Our web interface is very intuitive and user-friendly so that the analysts can easily create fraud rules and study the risk transactions alerts. Furthermore, we also offer a customization service for any requirements our clients may have, so the system can be adapted accordingly.
With the Lynx accreditation under ISO / IEC 27001, the confidentiality, integrity and availability of data and information, as well as the systems and applications that process it, are ensured, providing trust and security to customers, suppliers and employees.
ISO / IEC 27001 is a standard that describes how to manage information security in a company, being the main standard for information security worldwide. This standard enables organisations to properly identify, evaluate and manage risks while applying the necessary controls to mitigate or eliminate them and to formalize processes, procedures and documentation for the protection of the information.
Benefits
Some of the advantages offered by Lynx:
360 degree view of the client
Comprehensive study of all interactions with the bank: payments, transfers and non-monetary operations across all channels (internet banking, mobile banking, e-commerce…).
Customization
The product Lynx and all its units are wholly developed by IIC, which allows us adapting the system to any particular need each client may have.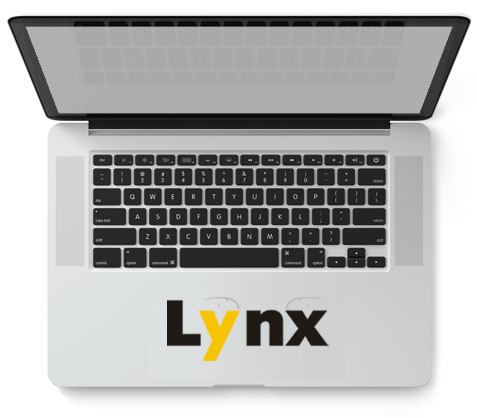 Reduction of the false positives rates
Counting on sophisticated models, Lynx provides very high levels of reliability. They achieve a high fraud detection rate and fewer false positives. Moreover, the process is completed with information on legitimate clients, which makes fewer false positives, and therefore we avoid causing unnecessary trouble to clients.
Real time
Both the system architecture and the optimization of every component allow us to obtain a risk score and a response within milliseconds.
Our brand-new and improved statistical models, created ad hoc for every client taking the information from the fraud reported, are the result of years' work in R&D. Continuous improvement of these models has made Lynx one of the products with the highest fraud detection rates on the market in respect to the false positives rates over time.
In addition, detection and saving ratios have increased substantially due to the joint analysis of multiple channels, improving efficiency of our models to a greater degree.
Banking fraud is an expanding problem. The growing number of banking accesses, fraud scenarios and the professionalization of fraud rings have increased the volume of losses on the banking sector all over the world over the last few years, according to data from the ECB.
In order to avoid major fraud economic and reputational losses, it is therefore necessary to use an automatic analysis system such as Lynx, which performs decision making to allow saving time and reducing costs.
The most relevant features of Lynx are:
360 degree view of the client
High-performance statistical models
Reduction of the false positives rates
Customization
Analysis within milliseconds
Excellent post sale service
24×7 technical support
Solutions implemented so far
Lynx was one of the first commercial products developed using IIC technology. It has been on the market continually evolving and improving for over 20 years. It is successfully implemented both in Europe —Spain, Germany, United Kingdom— and America —Brazil, Mexico and US—, and nowadays it monitors over 30 billion operations per year.
Lynx has managed to be among the best applications of its category on the world market due to a high performance in fraud detection in payments, its flexibility and adaptability to the ever changing needs from clients. That is why it has been selected by first-class financial institutions after rigorous benchmarking studies were conducted.
Spain   ·   Mexico   ·   Brazil   ·   United Kingdom   ·   Germany   ·   EEUU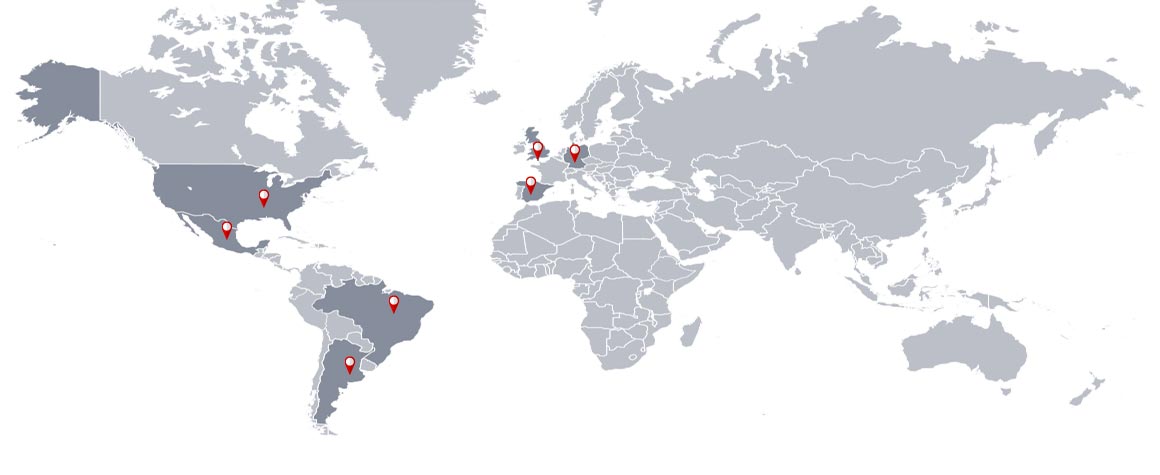 30,000 million transactions processed per year.